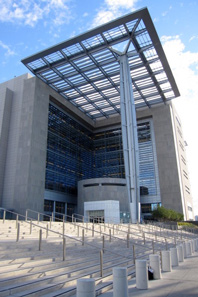 It is widely acknowledged within the industry that many buildings contain hazards and code violations of their window cleaning systems which are either overlooked or ignored by service technicians and maintenance contractors. This is due in large part to the natural conflict of interest in having the same company perform the maintenance and the certification. Because of this, building owners may be unknowingly increasing their liability exposure by not providing safe working conditions on their buildings. By providing an assessment from an unbiased third party, owners can be made aware of and rectify any deficiencies in their Exterior Building Maintenance (EBM) equipment, procedures, and documentation.
The benefits of providing a third party assessment are many, but the primary goal is to improve workplace safety thereby preventing accidents and reducing liability to the building owner. By demonstrating a proactive stance of safety, owners can rest assured that their buildings meet or exceed all relevant standards and regulations. For buildings with many and/or severe deficiencies, assessment reports help control engineering costs by clearly identifying the issues at the start of the project.
Assessment Reports prepared by HighLine contain information gathered in a comprehensive survey of the site conditions as well as a detailed review of the current EBM / window cleaning procedures and record documents. The site survey includes a complete equipment inventory and identifies any safety hazards and/or compliance issues.
Typical project scope may include assessment of:
Roof Tie-Back Anchors for Controlled Descent Apparatus (CDA a.k.a. Boatswain's Chairs, Rope Descent Systems, RDS, Bosun's Chairs)

Roof Tie-Backs and Horizontal Lifeline (HLL) Systems for Fall Protection

Counterweighted or Tied-Down Outrigger Beam Systems

Standard and Flush Mounted Davit Pedestals

Portable Roof Davit Arms

Powered and Manual Monorail Track and Trolley Systems

Gantries, Rigging Sleeves, Cornice Hooks, Parapet Clamps, and other misc. rigging

Intermittent Stabilization Anchors (ISA) and other Sway Stabilization Systems

Powered Platforms and Single Man Basket Systems

Building Maintenance Unit (BMU) and Roofcar Systems
Please contact us for further information about our Assessment services
The report includes but is not limited to the following:
Project Overview

Description of Existing Equipment

Details of Site Conditions

Description of Window Cleaning Operations

Description of Unscheduled Maintenance Operations

Records of System Documentation

Summary of Deficiencies and Rooftop Fall Hazards

Cost Analysis

Conclusion and Recommendations

References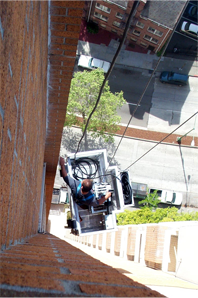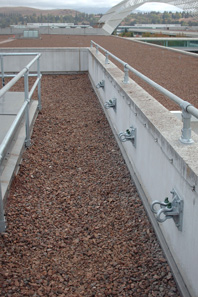 Note: Repairs or required adjustments revealed in the report must be performed by a manufacturer approved service provider. HighLine does not offer maintenance or repair services.